Burnaby Lake BioBlitz 2011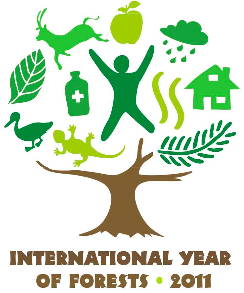 The second Burnaby Lake Regional Park BioBlitz took place on May 6th – 7th.  Throughout a 24 hour period, volunteers, surveyors, the public and park interpreters looked for, were amazed by and recorded the diversity of species found within this amazing regional park. 
Despite the pouring rain, the event was a success!  On Friday evening survey teams arrived to set up traps, look for owls and mist net bats.  The public who braved the weather were delighted to find the Nature House open in the evening, as well as presentations on beavers, birds and nocturnal species.   
Saturday morning started bright and early for the surveyors with a bird team leaving at 5:30am!   There were also public activities throughout the day on Saturday.  The Nature House, pond dipping and bug hunting were once again crowd favourites.  There were lots of other activities and displays from many organizations including:  Burnaby Lake Park Association, Wildlife Rescue Association, Catching the Spirit, the Vancouver Avian Research Center, the David Suzuki Foundation, Beaty Biodiversity Museum, Robert Bateman Get to Know Foundation and the Young Naturalist clubs.   People saw mists nets, made moss buttons and bee baths, got to see and feel lots of specimens and maybe even took home a chickadee nest box!   
As well as the public activities, the BioBlitz also had a scientific component.  This year there were over fifty volunteer surveyors from SFU, BCIT, UBC, the Stanley Park Ecology Society, an numerous other environmental organizations!  They found an amazing 359 species.  What makes that number so amazing is that it included 103 species which were not found last year! That brings the Burnaby Lake Regional Park BioBlitz total species count to 488 species found in the park!
Some notable findings were: 
Big Brown Bat during the nocturnal surveys - it was early in the year and very cold to see a bat!
Coho and Cutthroat trout in the lake - which based on their age are resident populations which means the quality in the lake is better than expected
Red-legged frog - an endangered species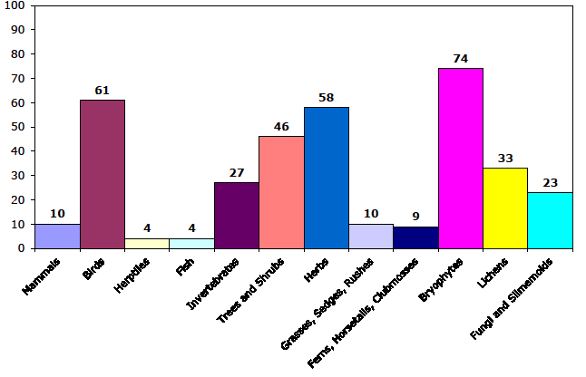 In 2011, we found 359 species at Burnaby Lake. Download a more detailed list of all findings (PDF) or click on each species category in the graph for details of those results only.